Emma Rae Norton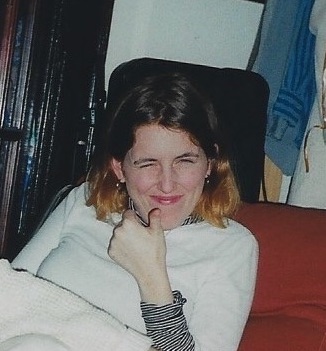 Emma Rae Norton is an artist working with and through software. her work, while mostly existing online at http://marceldochamp.net, has also taken the form of DAT zines, CD-ROM and collaborative hand coding workshops. she is currently a masters student at NYU's Interactive Telecommunications Program where she is doing a long-term research project on the history and cultural impact of the computer mouse.
---
Liquid Router
Liquid Router is a physical artwork that takes the form of an active Wi-Fi router––using the router as a medium to explore and demystify the implications of third-party web tracking. Through this project we are interested in asking questions of the development and architecture of hyper-scale tracking systems. We are also committed to raising awareness around the lack of transparency built into them.
The Liquid Router is built with a Raspberry Pi, and provides users with a wi-fi network to connect to. As they browse the Internet, the router 'leaks' liquid every time a request is sent to a known third-party tracker. Colored liquid diffuses into clear liquid, serving as a metaphor to the difficulty in quantifying and isolating the effects of these tracking systems. The router also displays information about the individual tracker, putting a face to this invisible background activity. Information on how this technology works, and the entire landscape around data harvesting will be disseminated through the form of a zine.
Additional information
---
Tour
Feminist History of the Internet Walking Tour with Lydia Jessup
This tour aims to put women back into the narrative of computing and internet history. We'll use 721 Broadway, the location of NYU's Interactive Telecommunications Program (ITP) as a launching pad for our tour that will lead us on an adventure full of pre-browser chatrooms, e-magazines distributed on floppy discs, hypertext conferences and the first computer generated art and music. We'll discuss how the women pioneers behind these technologies have influenced the computers and internet we use today as well as the impact they have had on digital culture. By hearing stories and visiting sites involved in the development of the internet in NYC, this tour aims to be an expansion on the dominant narrative in history and part of a larger history that is still left out.
The Tour itinerary is below. This takes about 2.5-3 hours and is 4-5 miles of walking. Please see our attached summary and map for more details.
Location 1: ITP, Red Burns + media studies
Location 2: @Cafe, location of Webgrrls meetings and one of NYC's first internet cafes
Location 3: Metrobeat Office + Silicon Alley ecosystem overview
Location 4: ECHO, one of first "social networks" online (BBS)
Location 5: Bell Labs, World's Fair 1964 and modern day School for Poetic Computation
Location 6: Google + the history of hypertext
We were inspired to create this tour after reading Broad Band by Claire Evans.
It is advised to bring with you on the tour: Good walking shoes, proper attire for weather elements (hat/umbrella/sunglasses etc), camera or note pad if desired
Additional information