Radical Networks 2018 Exhibition
Offshore Tour Operator by RYBN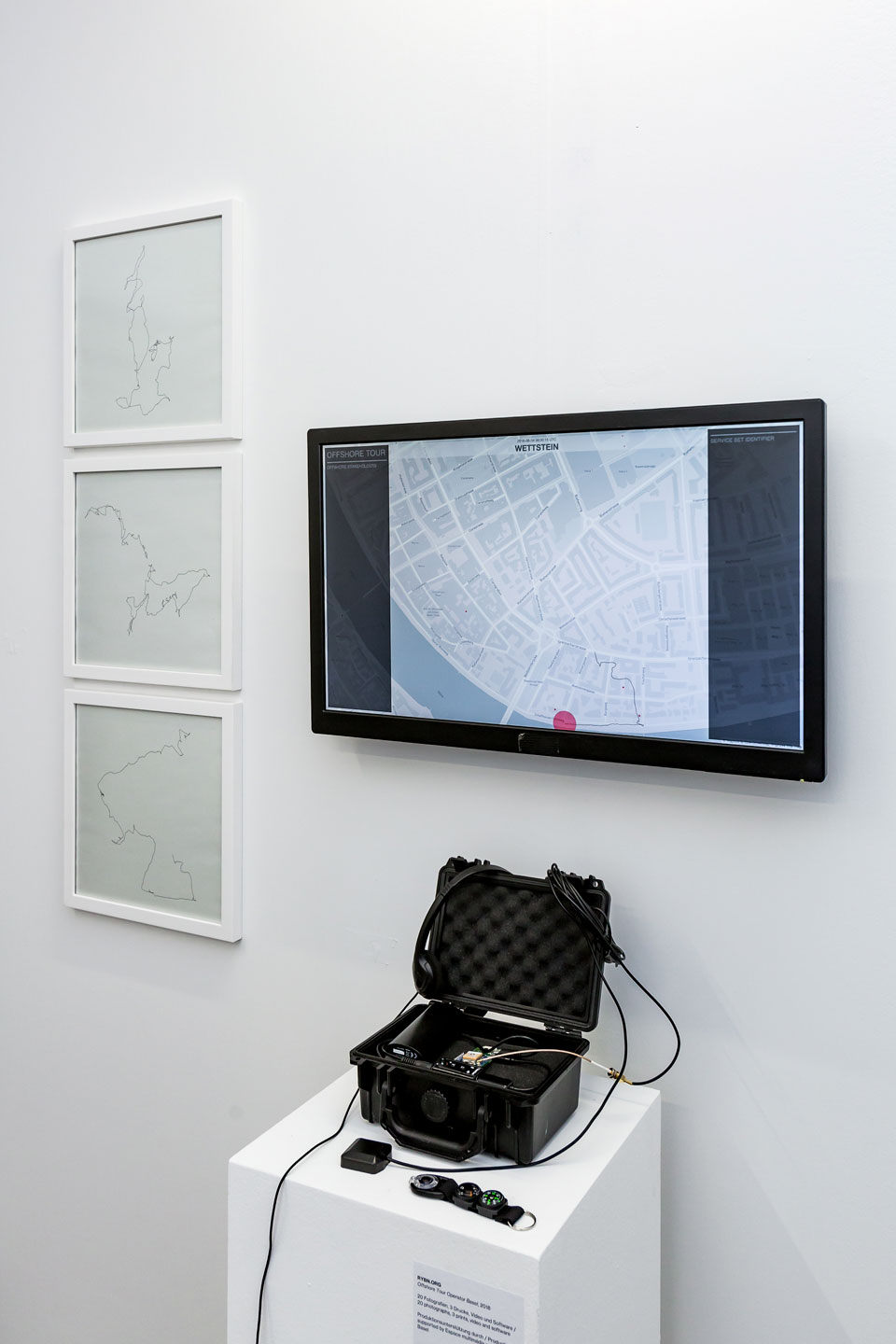 "Offshore Tour Operator" is a situationist GPS prototype, orientated toward a computer assisted psychogeographic drift, that dictates the walk of the user through the ICIJ Offshore Leaks database addresses - including the Offshore Leaks, the Bahamas Leaks, the Panama Papers, the Paradise Papers.
The prototype exists in two version : a DIY open hardware version, using a raspberry pi 0 coupled to a GPS, and an android app. People walks in teams of two people searching for offshore companies physical addresses. Participants are encouraged to document their walks. At the end of the workshop, all participants gather and shares their walk and pictures.
The installation will show walks completed in different cities, including London, Jersey, Guernsey, Zurich, Pffäffikon, Vaduz, Wilmington, Basel, Hong Kong, Singapore, Nasau, George Town, and others.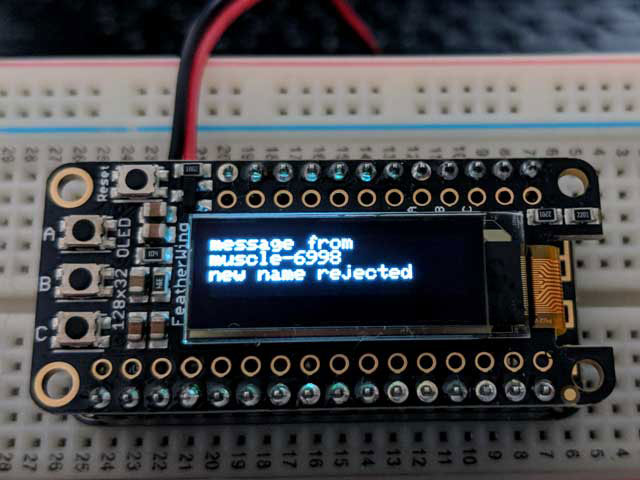 Based off a mock RFC that imagines a rejection of DNS by sentient network devices, MAC Check implements an alternate naming system that is designed around consensus across all devices in a network. Taking cues from the human microphone model popularized during Occupy Wall Street, one dissenting voice can grind all network communication to a halt.
As concern about the social ramifications of intelligent machines ramps up, MAC Check explores how machines may push against hierarchical power structures inherent in popular distributed networks like the web, and imagines what sort of conversation and reports they may share with each other. By forming a more egalitarian and efficient model for themselves, the devices render themselves unusable to their human users.
You can access the fictional RFC at http://bit.ly/MAC_check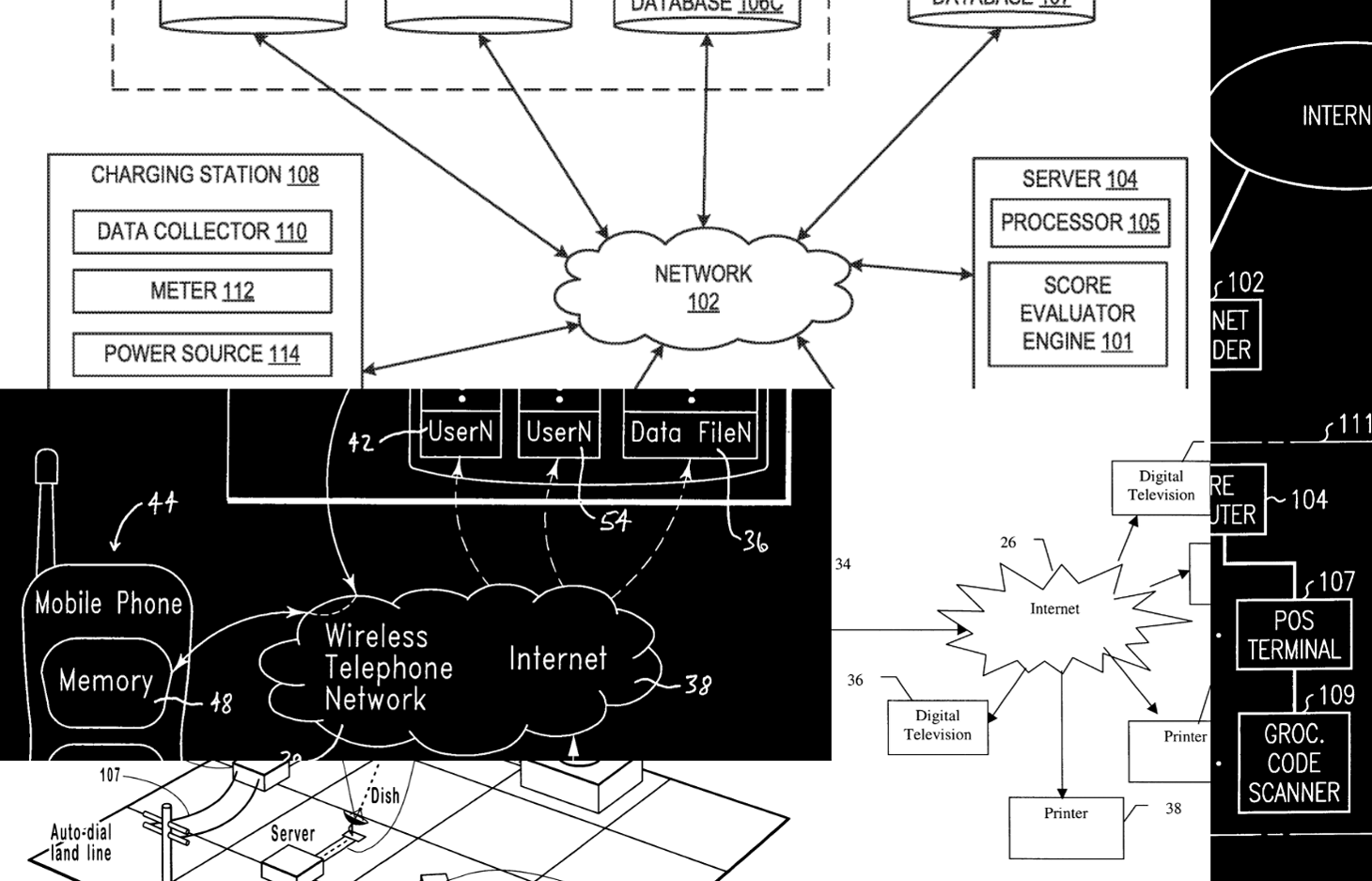 Network from Memory is a reflective visual survey of attempts to represent the internet, and networks, through the context of fragmented patent applications, artist projects, and other significant, widely referenced, diagrams. This piece reflects on a particular genre of image making and its varying short-handed in visualizing networks through the form of ambiguous shapes, and cloud-like masses, with underlying question of: How do we draw a network? Further, Network from Memory is an attempt to frame Paul Baran's often cited diagram, from On Distributed Communications (1964), in juxtaposition to these images as a form of narrative towards abstraction.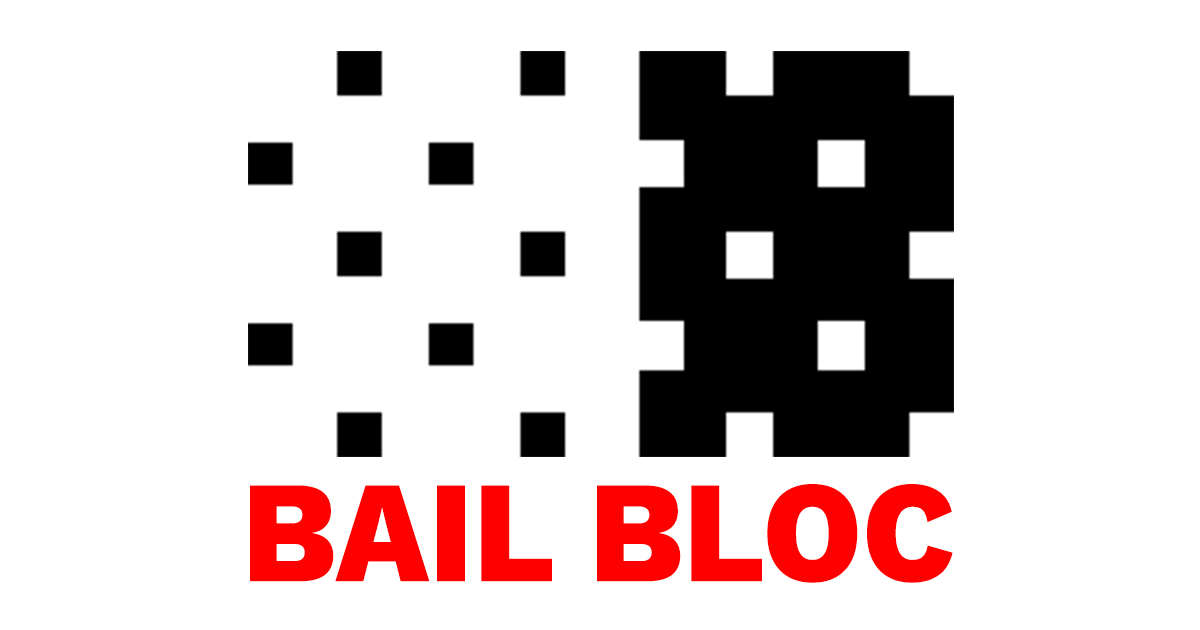 Bail Bloc is a cryptocurrency scheme against bail.
Its software uses idle processing power on your computer to mine for cryptocurrency, which is then used to help people awaiting trial who can't afford to post bail.
Additional collaborators include Maya Binyam, Francis Tseng, JB Rubinovitz, Sam Lavigne, Dhruv Mehrotra, and the Dark Inquiry collective.
Boattr - Living On the Cut by Adnan Hadzi and Natascha Sturny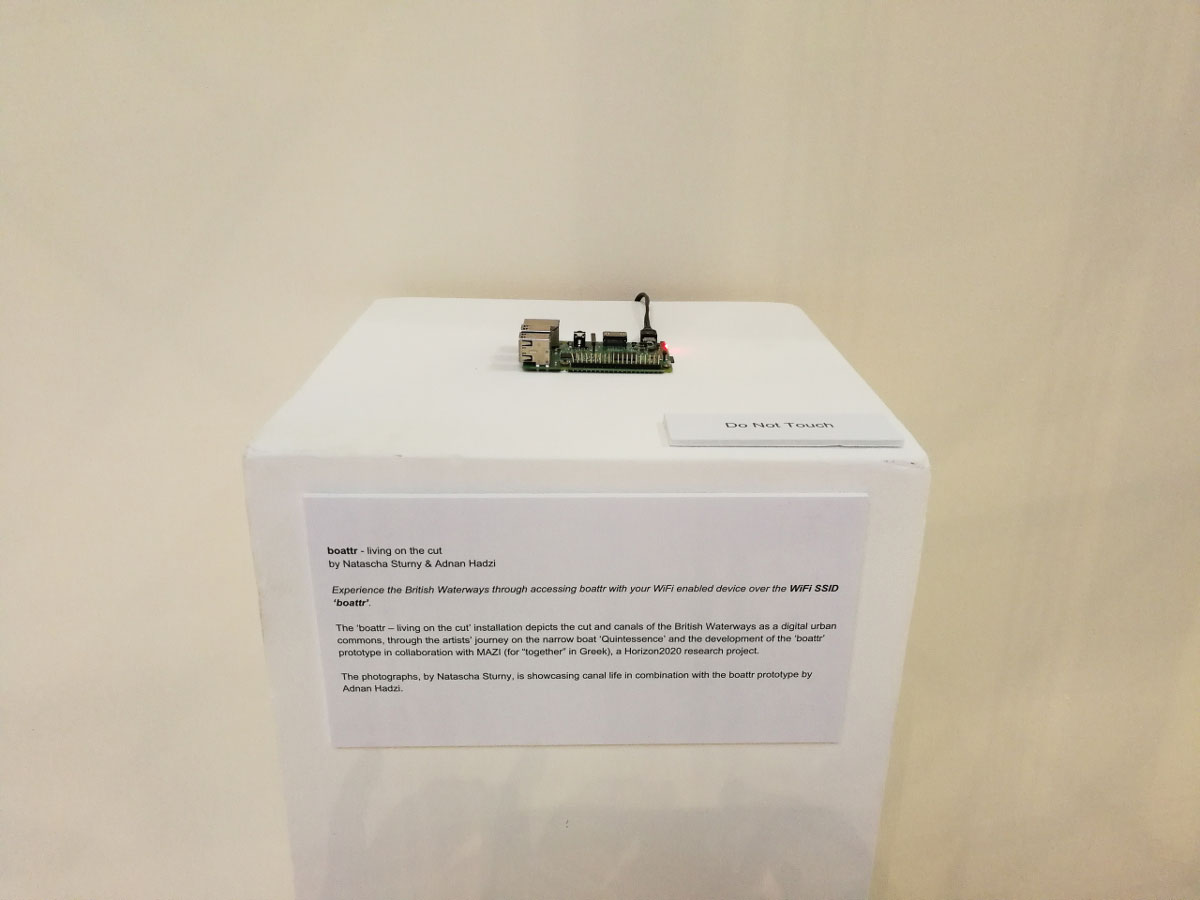 The 'boattr – living on the cut' installation depicts the canals of the British Waterways as a digital urban commons, through the artists' journey on the narrow boat 'Quintessence' and the development of the 'boattr' prototype in collaboration with MAZI (for "together" in Greek), a Horizon2020 research project.
The photographic triptych, by Natascha Sturny, is showcasing canal life in combination with the boattr prototype by Adnan Hadzi. Experience the British Waterways through accessing boattr with your WiFi enabled device over the WiFi SSID 'boattr'.
A Transmaterial Body: Envisioning (trans)embodiment beyond the traditional limits of the corporeal by Chelsea Thompto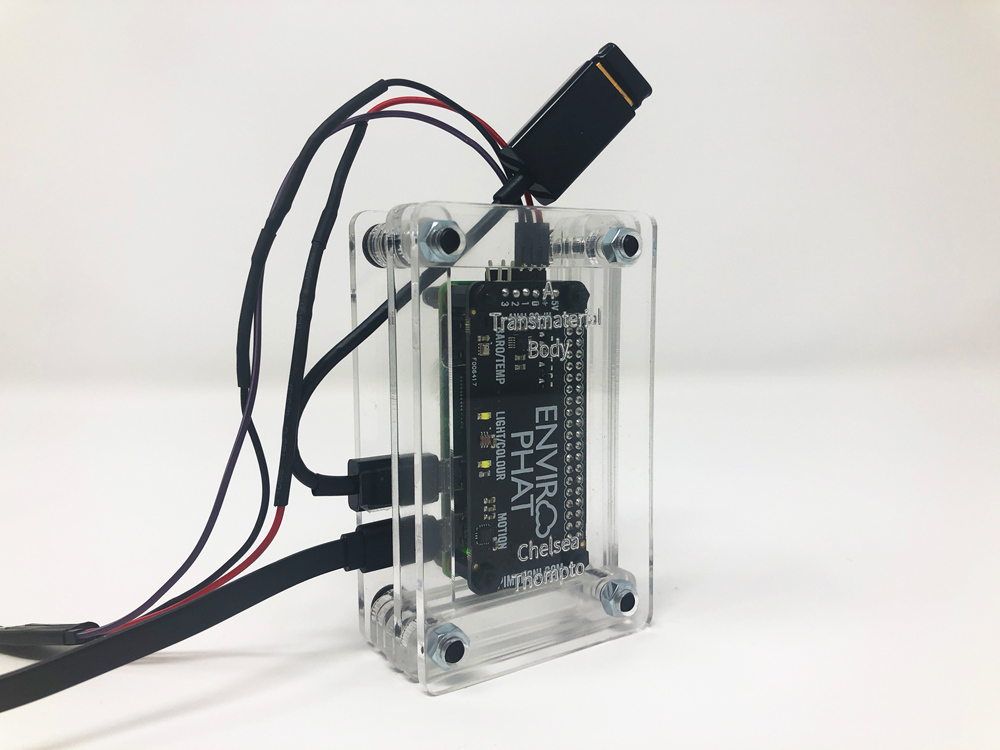 A Transmaterial Body consists of a mobile network created by a small linux machine, broadcasting a wireless signal creating a localized intranet wireless network. This network is battery powered and carried on Chelsea at all times. As such, the network and herself are constantly centered on and overlapping with each other. Users who connect to this network will find their device's web browsers redirecting them to a web page accessible to them only while on the network that contains live streamed biological data, selected texts (including source material for recreating this project), and other media.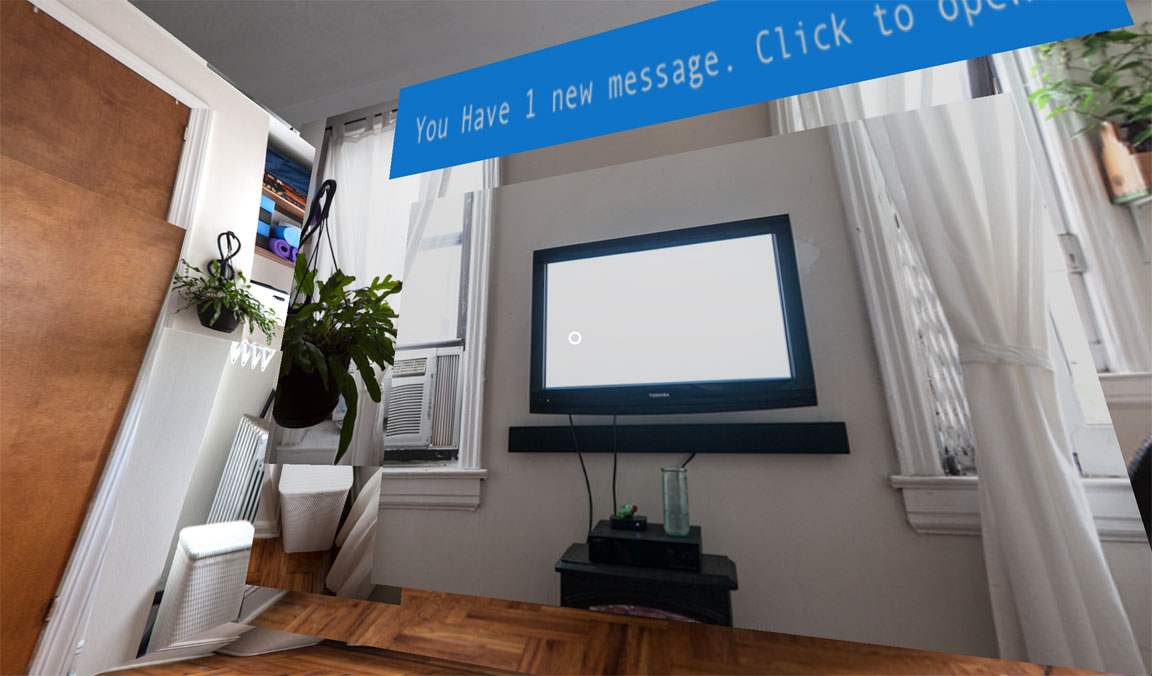 In a socio-political landscape where sophisticated systems of data collection and analysis are restlessly at work in increasingly larger scales, it is crucial for us to critically engage with the power relations inherent to such systems. Deployed by states and corporations alike, to respectively "keep us safe" and "improve our experience" we find ourselves constantly embedded within sites of surveillance; be it physical or digital. Surveillance and surveillance technology is a part of the global infrastructure.
Dark Patterns is a speculative, transmedia project addressing the near, and immediate future of surveillance in our daily lives. Inspired by our personal experiences, such as Mani's of the 2009 Green Movement in Iran and GamerGate by Caroline Sinders. The current iteration of Dark Patterns is a VR interactive experience set in the first person. It interrogates our responses, behaviors, choices and their consequences in the face of pervasive surveillance systems which create an oppressive and abusive data economies.
Dark Patterns is, as such, shaped by research and data; from us interviewing and speaking to lawyers and experts in privacy and security, as well as data practitioners and technologists focusing on the intersections of ethics, data privacy, and security, culminating in an interactive immersive narrative.
Dark Patterns is made with additional support from a Pioneer Works Tech Residency.