Radical Networks 2017 Exhibition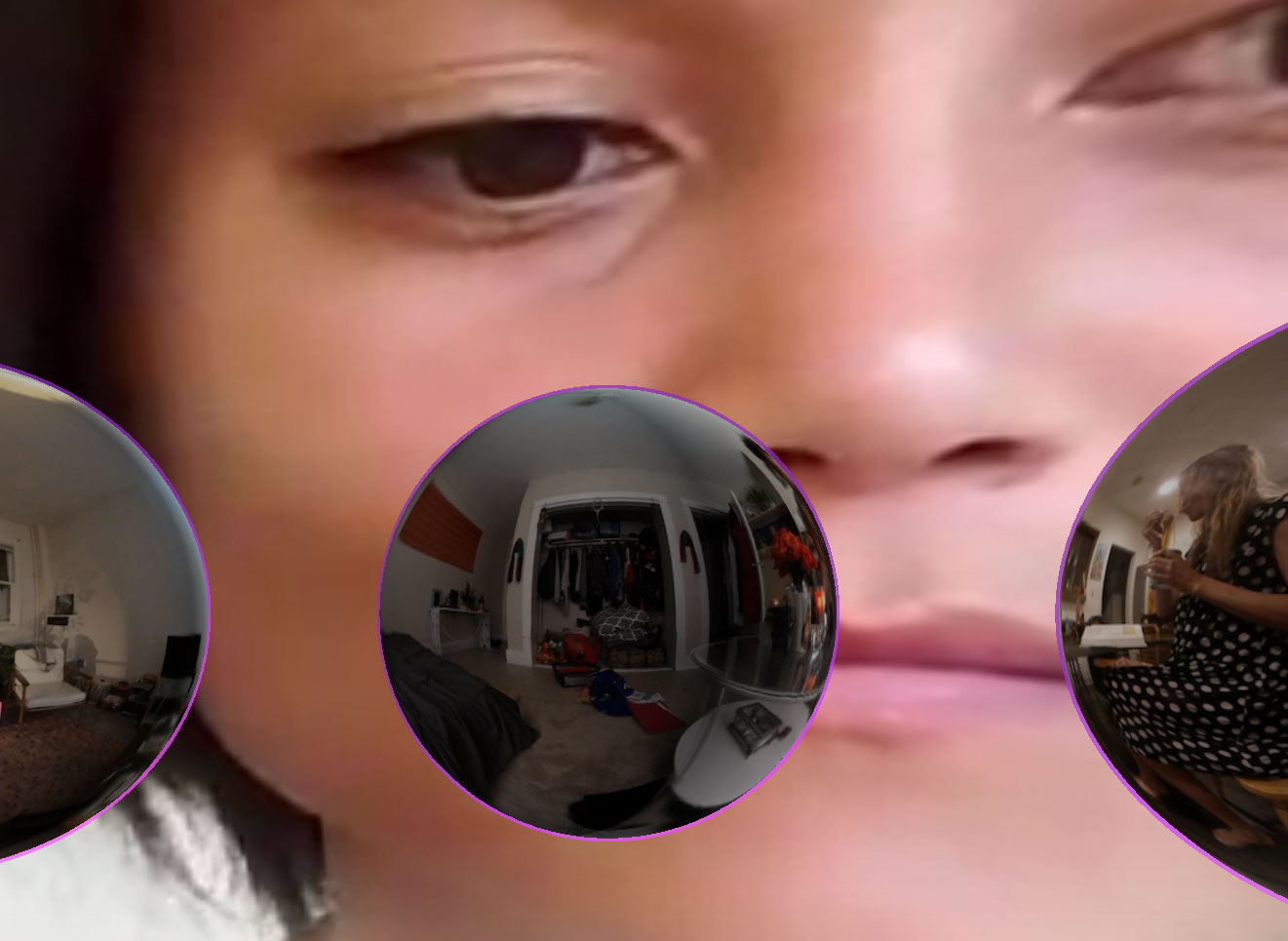 LAUREN is a performance piece that reflects on smart home devices, the tensions between intimacy/privacy and convenience/loss of agency they present, and the role of human labor in the future of automation.
We are being sold smart devices that outfit our homes with surveillance cameras, sensors, and automated control offering us convenience, at the cost of loss of privacy and control over our lives and homes. We are meant to think these slick plastic pieces of technology are about utility, but the space they invade is personal. The home is the place where we are first socialized, first watched over, first cared for. What does it mean to have this role assumed by artificial intelligence? Each person's home is the first site of their cultural education, what does it mean to have this shaped by technology created by a small, homogenous group of developers?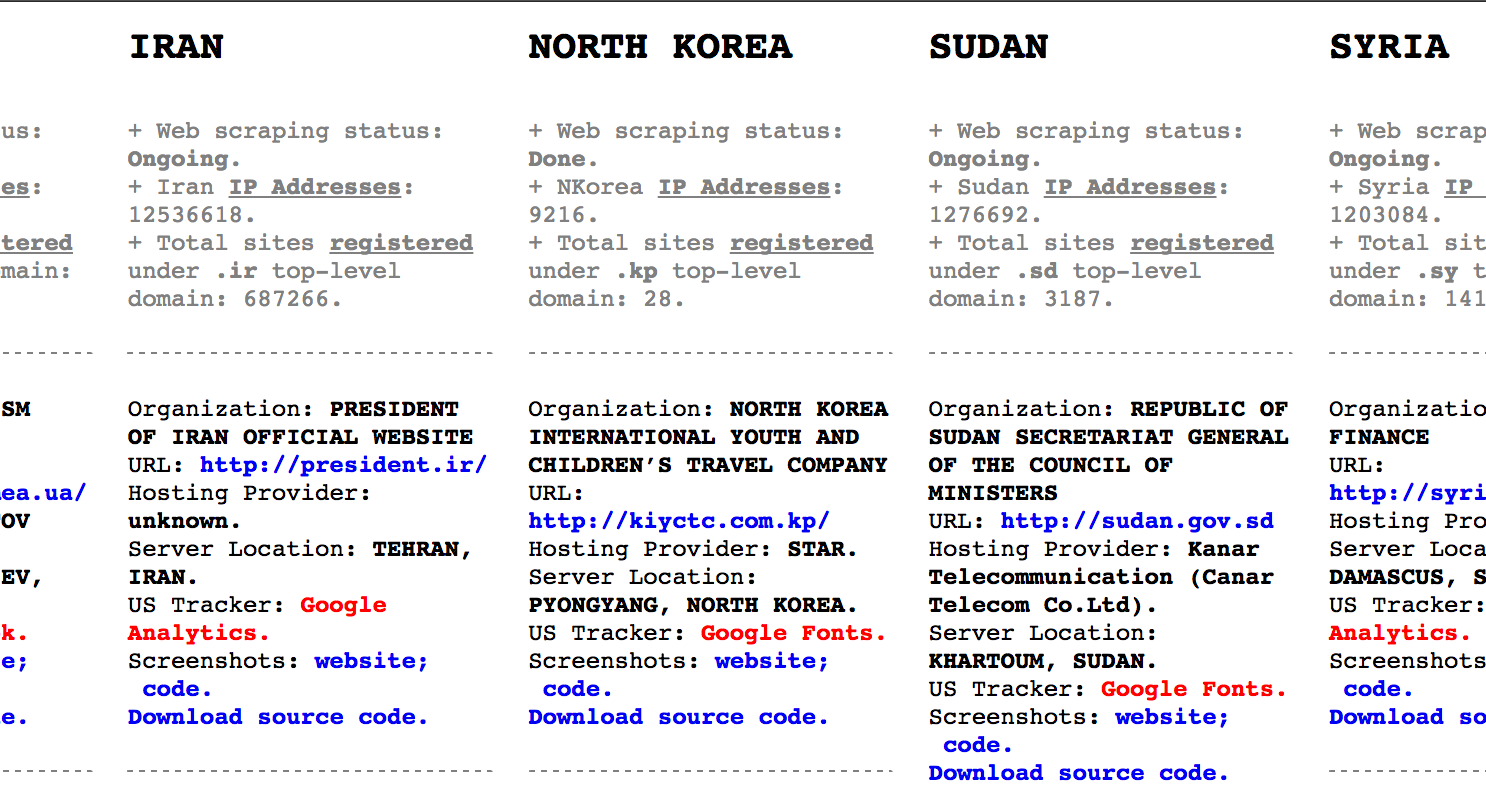 Typically, a tracker is a piece of code placed within a particular website that allows to monitor and collect data on user behavior. For instance: a tracker can automatically know where a user is based, which computer they're using, which sites have been visited before accessing a particular site, and which webpages will be accessed in the future – among other more detailed and personal information.
The US is currently enforcing embargoes and sanctions against Cuba, Iran, North Korea, Sudan, Syria, and the Ukrainian region of Crimea. Thus, all transactions carried out with these countries are prohibited and heavily sanctioned by the US government. Nevertheless, Google trackers and other online services such as Google Fonts and so on, owned by the American IT giant, have been found within several websites owned by countries under US embargo. It is important to remember that these websites are stored inside hard disks placed in physical territories.
Therefore, "ALGORITHMS ALLOWED" unfolds as an ongoing investigation that reveals the many US tracking and online services embedded in websites representing US embargoed countries, thereby exposing the ambiguous relationship between code, public policy, geopolitics, economics, and power in the age of algorithmic governance.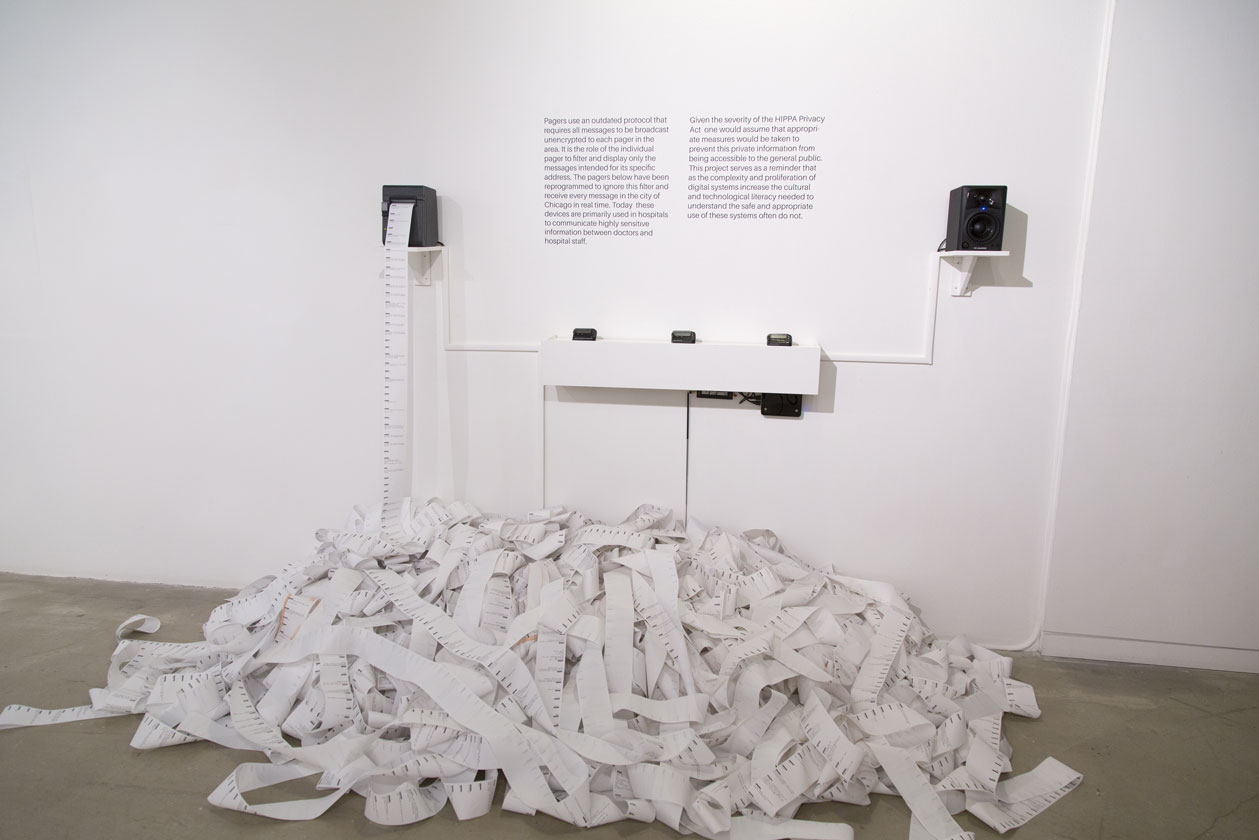 Holypager is a system that intercepts all POCSAG pager messages in the city it resides and forwards them to one (holy) pager. The installation anonymizes all messages and forwards them randomly to one of three pagers on display. Each message is also printed on a contiguous role of receipt paper amassing a large pile of captured pages for gallery goers to peruse.
Pagers use an outdated protocol that requires all messages to be broadcast unencrypted to each pager in the area. It is the role of the individual pager to filter and display only the messages intended for its specific address. The pagers below have been reprogrammed to ignore this filter and receive every message in the city in real time. Today, these devices are primarily used in hospitals to communicate highly sensitive information between doctors and hospital staff.
Given the severity of the HIPPA Privacy Act, one would assume that appropriate measures would be taken to prevent this information from being publicly accessible to the general public. This project serves as a reminder that as the complexity and proliferation of digital systems increase the cultural and technological literacy needed to understand the safe and appropriate use of these systems often do not.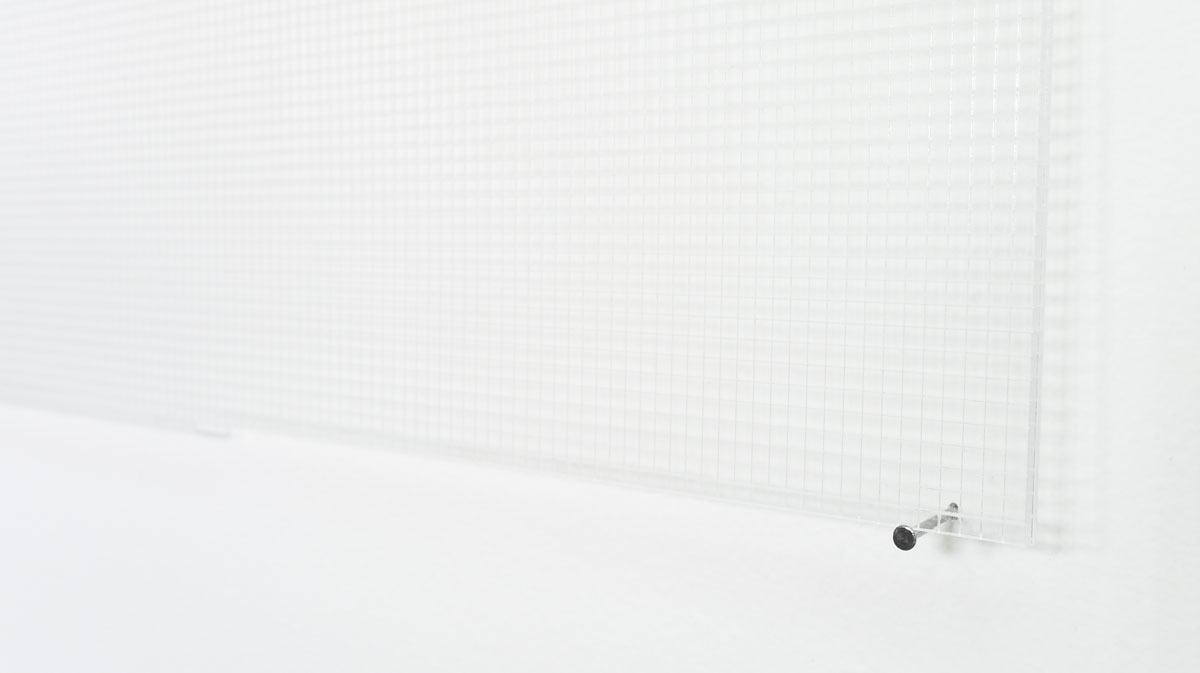 Emails often contain tiny 1×1-pixel transparent or hidden images called "web beacons" used to track when the message has been opened. Jeff gathered all 12,383 of these pixels in his email inbox and deleted mail folder. They were etched into a piece of clear acrylic and shown leaning against the wall, an accumulation of invisible yet real objects.
So many web technologies are hacks that transform the experience of being online in ways that are both hidden to the average user, and yet are easily seen if one knows where to look. Like cookies and Google Analytics code, web beacons are invisible signals, hiding in plain sight and transmitting information about how you use your computer.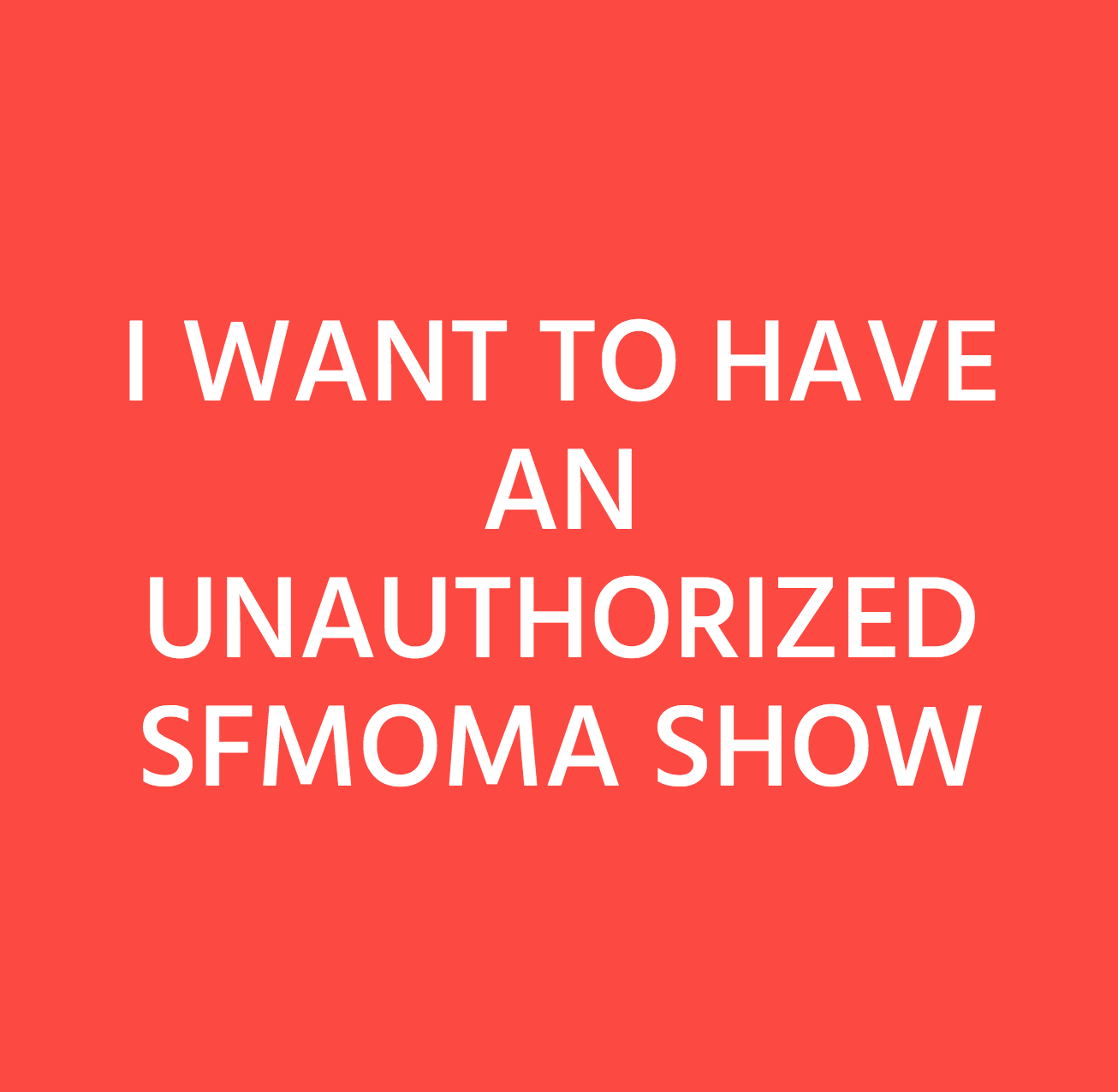 Unauthorized SFMOMA Show was a series of solo shows that took place within SFMOMA's public spaces from April 6th - July 2nd on a rotating basis. The only requirement to visit an Unauthorized SFMOMA Show was to be physically present at SFMOMA and have access to a device that could be connected to the Internet.
Unauthorized SFMOMA show allowed everybody to exhibit artworks within the public spaces of SFMOMA to foster a broader understanding of "the art of our time" as something different than art made by already known (90% male) white American artists. Through Unauthorized SFMOMA shows, which were free to visit and participate, we invited everybody to act as institutional agent by means of cultural creation, selection and propagation.
Captive Portal: Customs and Border Protection by S Friend
Captive Portal: Customs and Border Protection is a digital installation and alternate reality game installed in a Captive Portal, or wifi splash page. The player/user explores a digital border-checkpoint and is asked to submit personal information in order to pass. It was commissioned by the Center for Contemporary Art Tel Aviv for their Captive Portal series in Jan 2017, and is currently on display. The Captive Portal series is curated by Yoav Lifshitz, Tal Messing, and CCA Curator Chen Tamir.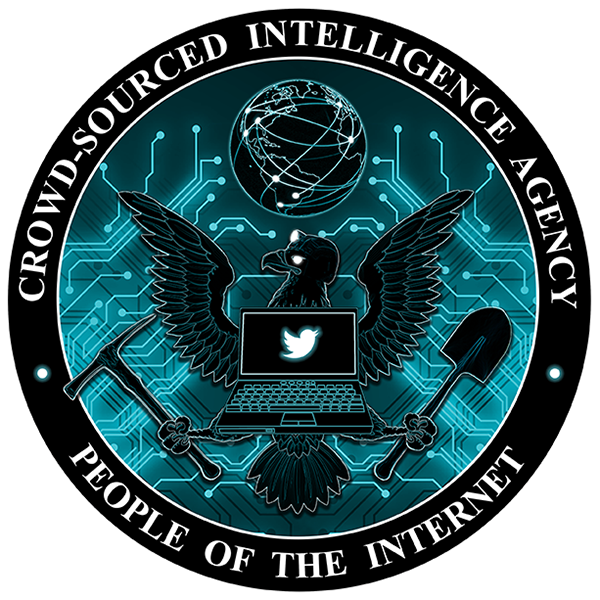 The Crowd-Sourced Intelligence Agency (CSIA) is a creative research project that partially replicates an Open Source Intelligence (OSINT) system, including an interface that allows users to experience how intelligence agents surveil social media networks and two machine-learning classifiers for predictive policing. Like OSINT interfaces used by intelligence agencies and government contractors, the CSIA recontextualizes social media posts by removing them from their original context and reframing them as a potential threat to national security. The app was created using technical manuals, research reports, academic papers, leaked documents, and Freedom of Information Act files. By providing first-hand experience with social media monitoring systems, the CSIA exposes potential problems with current dataveillance processes in order to help users understand the effectiveness of OSINT processing and make informed decisions when navigating social media surveillance.
PirateCycle: Network of Creative Pollution by Leonardo Aranda
PirateCycle: Network of Creative Pollution is a device that hacks the main function of bicycles, to turn them into an alternative means of dissemination and propagation of contents. The device operates in a parasitic manner both of the vehicles to which it is attached, and of the telecommunication networks that it uses to fulfill its function. Through the recovery of disused technologies such as SMS messages, the project investigates three areas of exploration: alternative mobility, networking and citizen participation and radiofrequency governance, using art as a way of problematizing our relationship with each of these areas. The device creates a network of content propagation, but unlike extremely structured communication networks, this network is constructed through uncertainty and chance in a logic more similar to how pollen travels between flowers using insects as a medium of transport. The project builds an Exquisite corpse by remixing and redistributing SMS messages received in a semi-random manner, creating a common incoherent narrative by this process. This project was initiated at Interactivos17 at the Medialab-Prado, Madrid.
Everything you need to share your home internet and recruit people into a neighbour-net in one travel case! Inspired by childhood adventure kits including Master Detective Toolkit and Super Sleuth Kit, this piece and accompanying zine will interpose an imagined neighbour-net with the contents of a "Neighbour Net Kit." Display includes carrying case, kit contents, modelled paper neighbourhood scene, and free copies of a zine.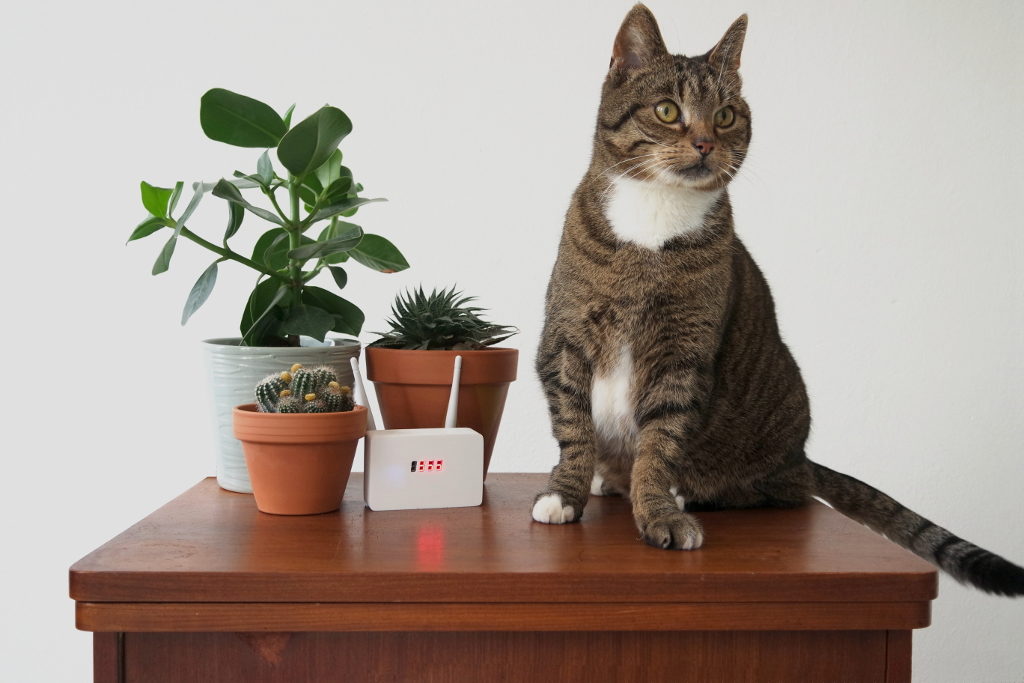 Most mobile devices — such as smartphones — are always searching for wifi networks they have been connected to in the past. Your phone is basically yelling every name of every network it has ever been connected to — at home, at the office or at that hotel with the dodgy connection — to see if it will get a response from the router. These messages contain enough unique information* to be used to fingerprint and track individuals, something that is already being done by many different parties, and for various reasons. Shops for instance, use this data to track how many people walk by, how many actually come into the store, and how much time you've spent in the candy aisle before making your choice.
Linger is a small, portable device that allows you to create and blend into a virtual crowd by storing the specific wifi signals from everyone that comes near you, and rebroadcasting their signals infinitely when they leave, making it seem as if they are still there. As you pass people in the street and their signals are stored in the database, a small display on the device automatically updates to show the number of unique individuals in your group.
Physically they may have left, but their virtual presence will stay with you forever.
Starlight is a Wireless Signal is a networked art work, a is a cosmogonic ritual, traces of code parsing through the network, are intertwined with translucent light images, in which tendrils and elements are evoked in the telematic tableau vivant. The work explores how we deal with the tensions of ephemeral collaboration and physical separation as we negotiate relationships of presence filtered through computational media and networks. Starlight is a Wireless Signal is a meditation it asks what it means to be human by giving a poetic account of how we automatically engage with ubiquitous transmissions. We have always navigated by the stars, and now as a species, we regularly and increasingly, habitually use networked communication systems (GSM, Bluetooth, Wifi, RFID, QR, AR, radio). These omnipresent transmissions and signals are a new kind of fictional species that exist with/in us. It questions what is happening now information technologies are building new habitats, cosmographies and cosmologies?
ETHER/OR: AN ETHERNET MOVIE uses Ethernet frames as if they were frames of celluloid film. That is, holders of single, self-contained images that when transmitted at the right speed create a moving image.
A pre-prepared set of Ethernet frames will be transmitted on to a physical network loop, to be forwarded endlessly. The frames will be transmitted at a rate as close as possible to 291.456 kbps, or 24 frames per second, the same speed at which 35mm film is recorded and played.
The continuously looping stream will be displayed to a monitor, split between a 'raw' tcpdump-esque view and a decoded view that displays the payload of each frame (an image crafted specifically to fit inside the frame).
ETHER/OR's structural approach to network infrastructure aims to extend the use of networks beyond their utilitarian function, and by exposing both the frame's contents and structural format, draw attention to the oft-unnoticed presence of protocol.
How do we talk about and give shape to a concept of "the internet" -- a word that describes both everything and nothing at the same time? This installation piece seeks to collect a kind of cultural vocabulary concerning what the internet is -- leveraging "the internet" to help define itself.