Slammer
Slammer is a web developer and infosec practitioner that is inspired daily by speculative fiction, music, and her people's ability to survive and thrive. She has dedicated 15 years to community development work in Washington, DC through media justice organizing and community-led research, as well as radio and event production. Slammer has collaborated with a number of social justice and capacity-building organizations like Re:Power and the Center for Media Justice. She is 2018-2019 Ford-Mozilla Fellow that supported the ongoing privacy and security work of Consumer Reports.
---
Workshop
Digital Security: It's All Soupy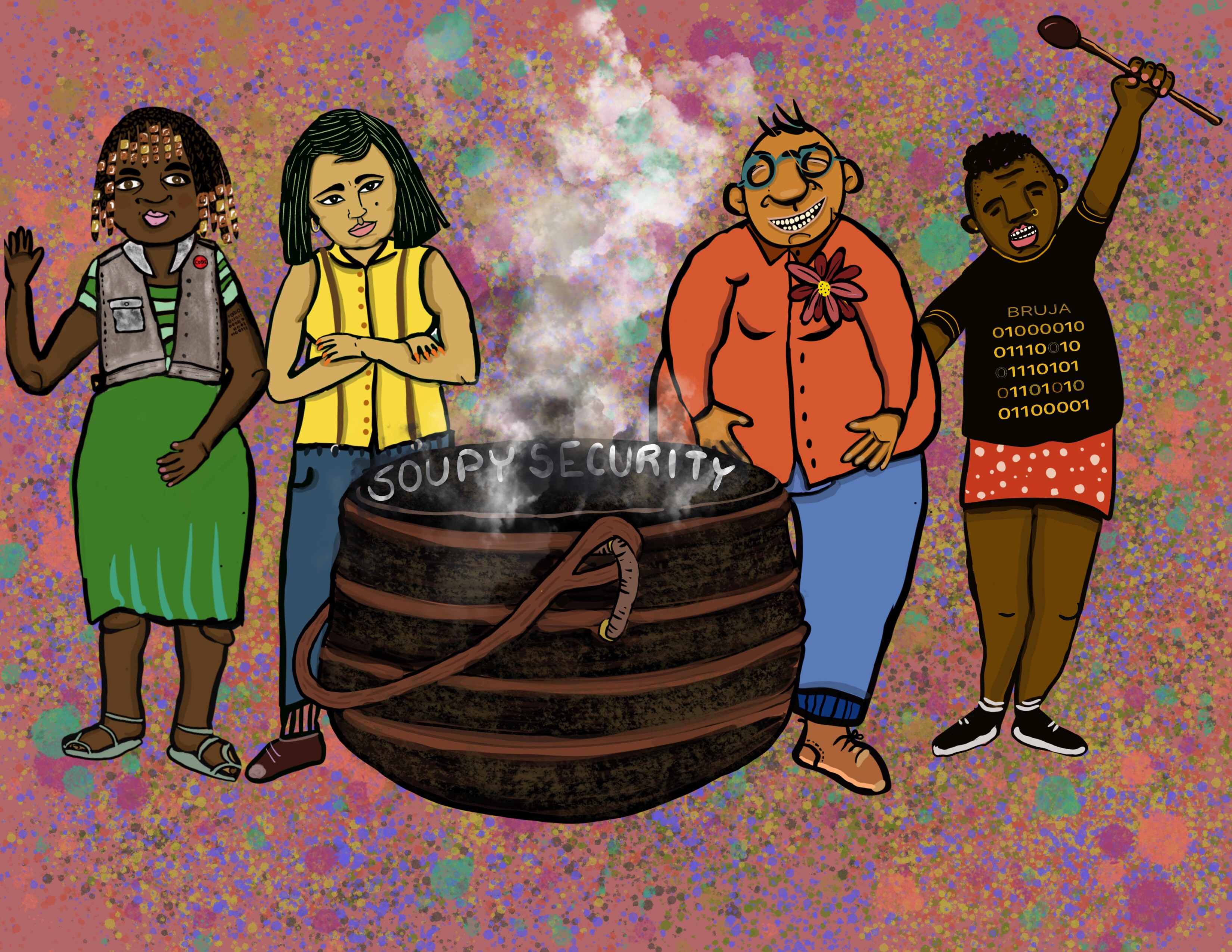 Soupy Security is an interactive, illustrated story for information security (infosec) practitioners and the community organizations that they work with. Built with Twine, an open source storytelling tool, the project is a collaboration between artist, Shoog McDaniel and Slammer. This workshop will explore the importance of storytelling in demystifying network infrastructure. Using a "choose your own adventure" style format, participants will create their own stories to address infosec questions that impact social and economic justice organizations.
The workshop will run Friday, October 18, 2019, from 9:00 am - 10:00 am. Tickets are available here.
All materials will be provided for participants in the workshop.