Rachel Kuo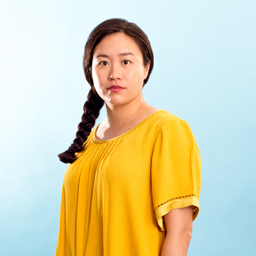 Rachel Kuo is a PhD Candidate in Media, Culture, and Communication at New York University. Her research examines how collective Asian/American politics aimed towards solidarity and coalition can emerge across inequalities and racial differences, and the role of digital media technologies in shaping racial politics. She is a founding affiliate of the Center for Critical Race and Digital Studies and also on the leadership committee for the Asian American Feminist Collective. Her writing has been published in New Media and Society, Journal of Communication, Everyday Feminism, Reappropriate, and the Routledge Companion to Asian American Media.
---
Presenting
Building Slowly and Intimately: Women of Color Feminist Network(ing)
Looking at the media archives (ex: zines and newsletters to hashtags and blogs) of national and local organizations, coalitions, and alliances for sanctuary, immigrant rights, and police and prison abolition between 1970 - present, this talk highlights what we can learn from past strategies in present digital organizing contexts and also what we can learn from social movements in designing networking technologies. Rather than study networks at moments of seemingly spontaneous eruption, I conduct interviews and oral histories with organizers and also examine archived organizational statements and internal documents of organizations to look at in-between moments of care. I look at how groups articulate their political vision and commitments, scope of work, membership definitions, community agreements, and protocols for participation—how groups define who they are, what they do, and how they do it.
Scholarship on digital technologies and social movements has focused on the concept of networks in understanding digital connections and online mobilization, attending to mediating force of networks and networking technologies as a structural form through examining funneling processes that generate networked solidarity (ex: framing and scene-setting). The emphasis has often been the benefits of networked speed, scale, and spread. This talk focuses on the intimacies, proximities, co-presence, and relationships envisioned and enacted through the act of networking (or rather, taking up networking as 'work'). Taking networking as a continuous process of intentional relationship building challenges the overvaluation of networked speed, scale, and spread in social movements. There are benefits in slowing down and localizing and also emphasizing depth and intimacy over breadth and multitude in order to make possible what Audre Lorde (1982) describes as the "unromantic and tedious work necessary to forge meaningful coalitions.