Mindy Seu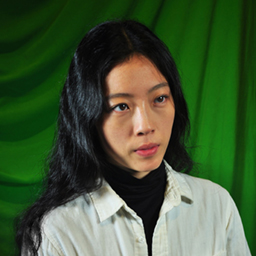 Mindy Seu is a designer and researcher. She holds an M.Des from Harvard's Graduate School of Design and a B.A. in Design Media Arts from University of California, Los Angeles. As a fellow at the Berkman Klein Center for the Internet & Society, she began the cyberfeminism archive. Formerly she was a designer at 2×4, Museum of Modern Art, and Internet Archive, where she co-organized the Decentralized Web Summit. She has lectured at CalArts, Parsons, Pratt, and RISD, among others. Seu joined the faculty of Rutger's Mason Gross School of the Arts and Yale's School of Art in 2019.
---
Performing
Cyberfeminism Catalog Reading
Using an overhead camera and live projection, I would like to propose a demonstrative reading of the Cyberfeminism Catalog, a book that archives international, intersectional cyberfeminist activity from 1990–present. It includes a variety of content, including theoretical texts, hackerspaces, collectives, net art, digital rights groups, DIY teledildonics manuals, biohacktivism, data domination, and open source estrogen pioneers. Projects range from Bindi Girl (1990s net artwork about Indian American fetishization), Lower Body Poetry (1990s Taiwanese internet poetry group), Gynepunk (present-day Mexican biohacktivists that are self-proclaimed "cyborg witches of DIY gynecology"), and Assembly4 (present-day sex worker instance on Mastodon).
The catalog currently includes hundreds of entries listed in chronological order. Each entry includes at least one cross reference, mirroring early hypertext structures. This allows readers to jump around the book. For example, VNS Matrix's "A Cyberfeminist Manifesto from the 21st Century" (1991) connects to Jenna Sutela's "Orgs: From Slime Mold to Silicon Valley" (2017) then "Courageous Cunts" (2012). The overhead camera will project a live feed of the book on top of a table as I flip through, reading entries, demonstrating the cross-referencing structure, and introducing the breadth of what cyberfeminism has come to include in the past three decades.