Libi Rose Striegl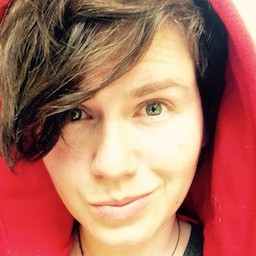 I am an artist and PhD student currently based at the University of Colorado, primarily in the Media Archaeology Lab & the Blow Things Up Lab. My dissertation is titled Voluntary De-convenience and my work is focused on tech defamiliarization as an educational tool, using workshops as both an education and artistic practice. I am interested in the technological, social and environmental implications of convenience. In 2018 I co-founded Sharing Turtle, a critical/satirical techno-practice with the tagline solving technological solutions, and I regularly host workshops on tech repair, retro technology, privacy & security, open source practices, and alternative networks.
---
Workshop
Resistant Networks with Retro-Tech
In the Media Archaeology Lab my colleagues and I have the unique opportunity to experiment with 'obsolete' technologies, including networking protocols. Though they are outdated, these technologies provide a unique opportunity to experience a form of technological connection that is rarely available - direct, limited, and affectively more honest than the networks we've become accustomed to. My talk-shop will offer an overview of the projects currently running in the MAL in addition to getting hands-on with some ideas for building personalized, defiantly non-commercial networks with abandoned and retro technologies, from the slightly absurd to the potentially utilitarian.
During the session the group will be given the opportunity to activate an ad-hoc, ephemeral network using OLPC laptops. This will serve as the underpinning for a discussion of retro and abandoned hardware as a real opportunity for resistant networking. The talk will emphasize methods for engaging those who consider themselves 'bad with tech' in alternative networking practices and in alt-tech community spaces, in order to extend influence and understanding into a group that often feels unqualified to participate in conversations about the technology that effectively controls modern life.
In addition, I will offer information about current projects and future opportunities for community engagement at the Media Archaeology Lab.
The workshop will run Saturday, October 19, 2019, from 5:30 pm - 6:30 pm. Tickets are available here.
All materials will be provided for participants in the workshop.
Additional information