Jasmine Soltani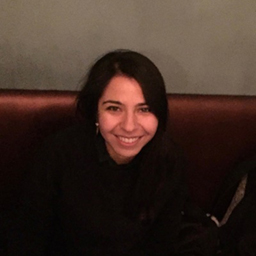 Jasmine Soltani is an artist, researcher, and programmer whose work examines our relationships with politics, technology, and the environment. She is an advocate of repair, restoration, climate resiliency, and economic democracy as paths toward social and ecological justice. She a graduate and 2018-2019 resident researcher of NYU's Interactive Telecommunications Program (ITP).
---
Presenting
The Carbon Footprint of the Internet
I will present a brief literature review synthesizing what's currently known about the energy use and related carbon footprint of the internet, and discuss some implications. There is increased popular pressure around decarbonizing the economy, and that must necessarily include our global networked infrastructure.
While cryptocurrencies received a lot of press for their energy and carbon impact, I would also like to address questions around: the impact of data privacy regulations, bot versus human activity, and machine learning. For example, a Jet Global study evaluating the effect of the GDPR found CO2 emissions reduced by 360 tons per day as a result of fewer marketing emails. To the extent possible, I will examine where emissions are concentrated and what could be done to reduce or eliminate them. Electronics consume the most energy at the production phase (compared with the use & disposal phases of a product life cycle) so things like renewable energy adoption in manufacturing might have an outsized impact.
I would like to note some low-impact networking alternatives and projects such as Low Tech Magazine's solar-powered website, and hope to generate some discussion in the audience around carbon reduction practices.
---
Exhibiting
PhotoLink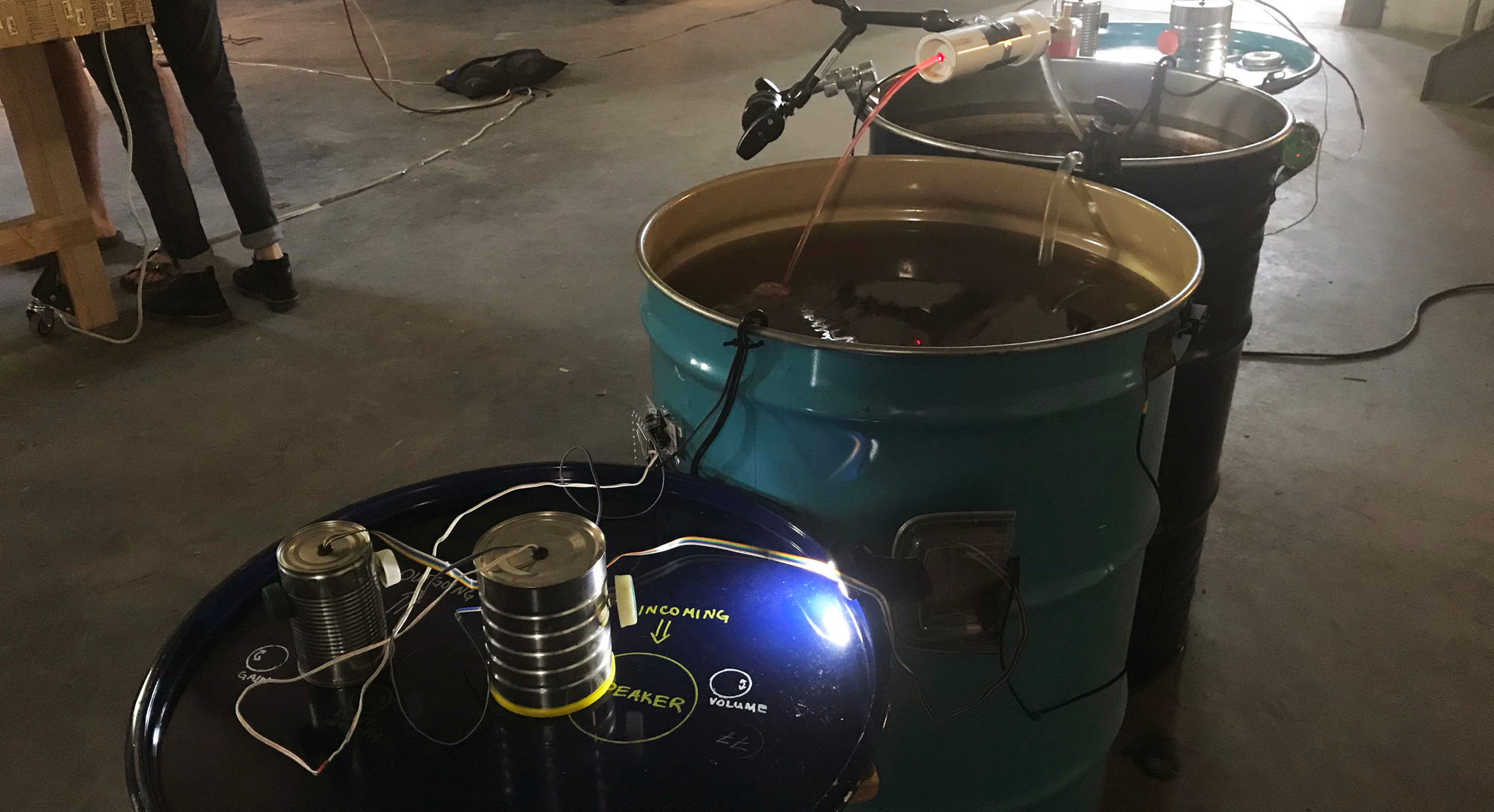 In the early 1800's, Jean-Daniel Colladon demonstrated the principle of total internal reflection with water "light pipes" which led to the development of fiber optic cables. Using analog AM lightwave transmitter and receiver circuits from Forrest M. Mims III's Engineer's Mini Notebook: Optoelectronic Circuits, PhotoLink shows audio traveling as an optic signal through water laser pipes. Water flows through laminar flow nozzles going in two directions, which carry a visibly modulated signal, demonstrating how fiber optics work. Visitors can have a conversation using speakers and microphones at either end. The majority of the installation is built from reclaimed materials.
Additional information