Georgia Bullen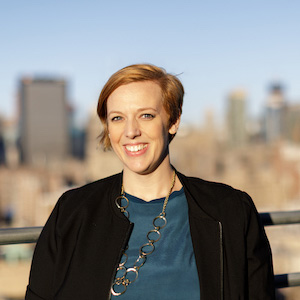 Georgia has been an advocate in the internet health movement through her work and passion around issues such as net neutrality, security, privacy, and equitable access to technology. Her work has focused on the intersection of human-centered design, urban space, and technology – specifically, how technology intersects with human rights, e.g access to information and the right to communicate. She has a background in human-centered design, data visualization, urban planning and software development, and is an advocate for diversity in technology.
Georgia studied Urban Planning at Columbia University's Graduate School of Architecture, Planning and Preservation, and Psychology and Human-Computer Interaction at Carnegie Mellon. She joins Simply Secure after 6 years with New America's Open Technology Institute. Her previous work and projects are available at georgiabullen.com.
---
Human Rights Centered Design
Are you working in design and human rights? Are you interested in connected with folks in the space? Join us for a Human Rights Centered Design Meetup at Radical Networks! With this meetup, we aim to co-create a space for conversations around user experience (UX), design, and human rights. This meetup is part of a series of convenings around human-rights centered design. The Human Rights User Experience (UX) Community is an emergent group of practitioners from the Internet Freedom, Digital Rights, Media Justice, Translation, Training, Design and Development communities. Our mission is to expand and support this community by helping broaden their perspective of who they build their tools for, foster connections and collaborations, and facilitate seamless and proactive conversations in the community — whether using, designing, or developing tools and platforms — improving these technologies and centering the human rights experience. For our events, we prioritize designers, trainers, and practitioners from around the world who work on products with great sensitivity, some are new to human-centered design methodologies, looking for opportunities to connect and share issues and challenges they face in their day to day work.