Dave Evans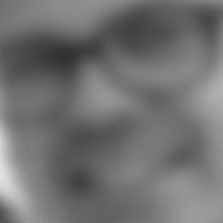 I am an artist and researcher based in Liverpool, UK. I mostly work alone and make small networks out of Raspberry Pi's. I am interested in how an ethos is established between individuals and the communities they are part of in digitally networked spaces. Recently I have undertaken residencies at Signal Culture in Owego, New York, Outlandia in Glen Nevis, Scoltland and Edge Hill Station with METAL, in Liverpool UK.
---
Presenting
Inforegions – Creating Infrastructural Communities
During this talk I will present some of my on-going practice based PhD research, undertaken at Goldsmiths, University of London, around the implications of using limited, small scale networks to explore the ethics of networked interaction.
Specifically I will speculate on the idea of Inforegions by looking at the production of a solar-powered wireless local area network based in a permaculture garden in a train station in Liverpool, UK during an artists research and development residency.
I will discuss how working in a permaculture environment led me to map ideas around biodiversity and the dangers of monocultures onto digital networks, and borrow from research around bioregions, which are ecologically and geologically defined physical sites in which different constituent parts, human and otherwise, can exist in sympathetic awareness of one another.
From this I will propose that charting existing communications infrastructure and building new adhoc networks creates inforegions beyond dominant, singular networks which can perform a similar, unifying function as bioregions by providing a stage on which different informational actors such as AI's, global corporations and different scale networks of diverse humans can openly co-exist.