Jochen Maria Weber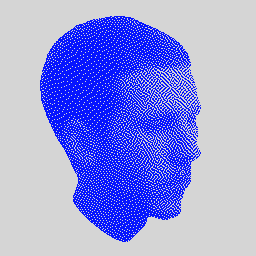 Designer and Researcher at the intersection of Interaction and Industrial Design.
MA in the scope of designing actor-network-interactions and implications for networks of public ownership.
work:
Studio NAND
Daimler's R&D Society and Technology Research Group - autonomous driving interactions
Latest individual project - Project Cuckoo (featured on Creative Applications, Prote.in, Neural.it)
little tumblr scrap-book: pictures & thoughts from individual stuff.
---
Presenting
Stupid, Messy Networks
"Stupid, Messy Networks" is the result of my MA thesis concerned with actor-network-interactions focusing on probable and improbable alternative networks of public ownership. The talk will first give a quick overview of my work. Then introduce a differentiated definition of network architecture. Further I will lead trough a few economical , political and cultural implications of how idiosyncratic utilized network-architectures, topologies and protocols introduce constrains on immediate interactions with connected objects and software (with references on literature about network theory and philosophy by i.e. B. vanSchewick, G.Bell, C. Vitale, L. DeNardis or L. Lessing and J. Lanier etc.). I´ll argue that, as we strive for ubiquitous interconnection of almost anything, what we should pay attention to is not what we connect; since we are about to connect everything. Important will be HOW we build the connections. It´s less about the nodes at the ends, rather than about the links inbetween, and how they diffuse into everyday life. Following up on my thesis I will represent two to three of my case studies/examples on how this knowledge and insights can be applied for the pro-active design of actor-network-interactions, from a perspective of public interest.